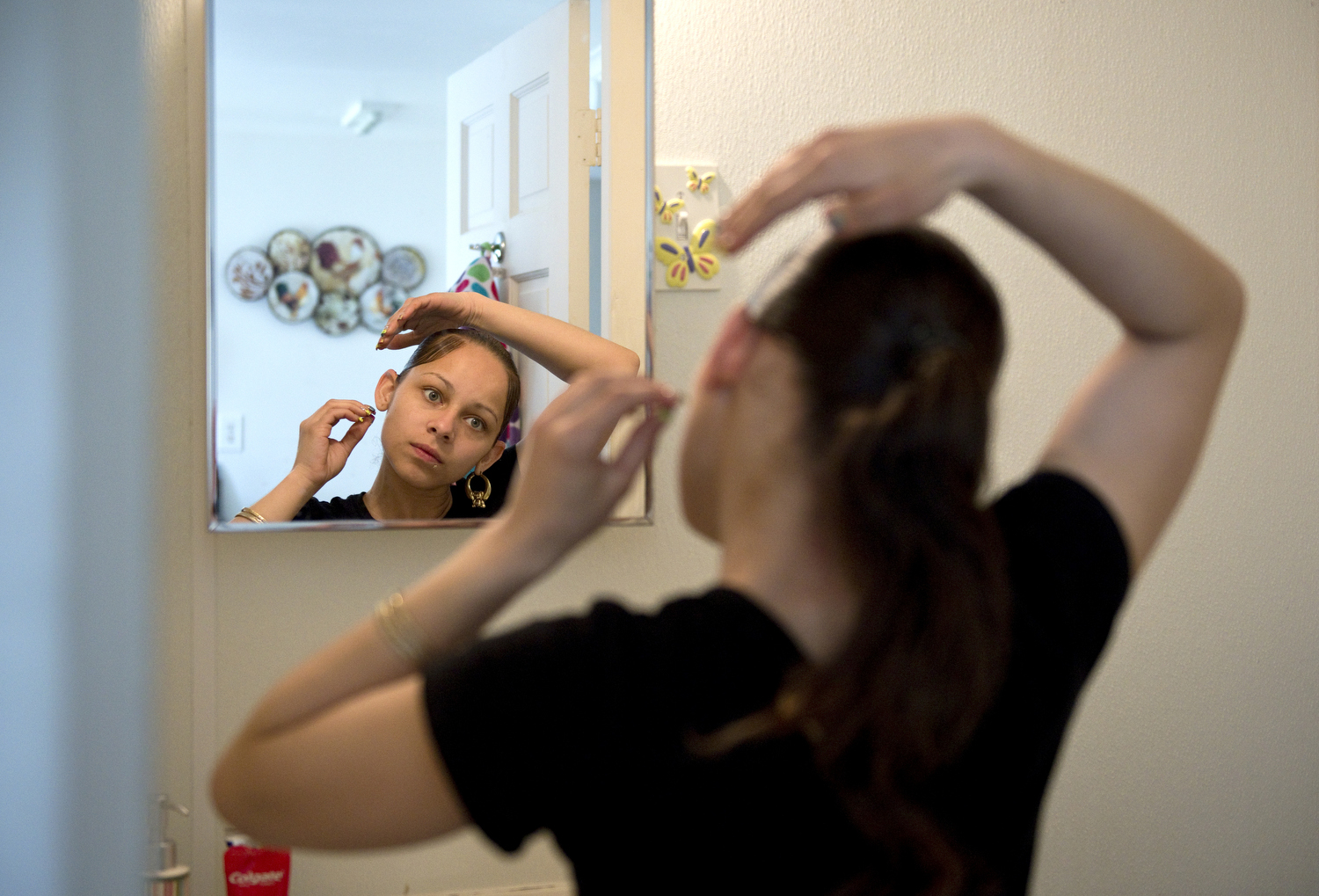 "To me, a fighter never gives up," Sarita said as she got ready for work. "At my job there's days which I wanna quit and go back to my mom's. And I stress a lot about bills because I'm doin' everything on my own. So like to me, fighting is like, fighting every day to get through the day. To make it. To see my kids the next day"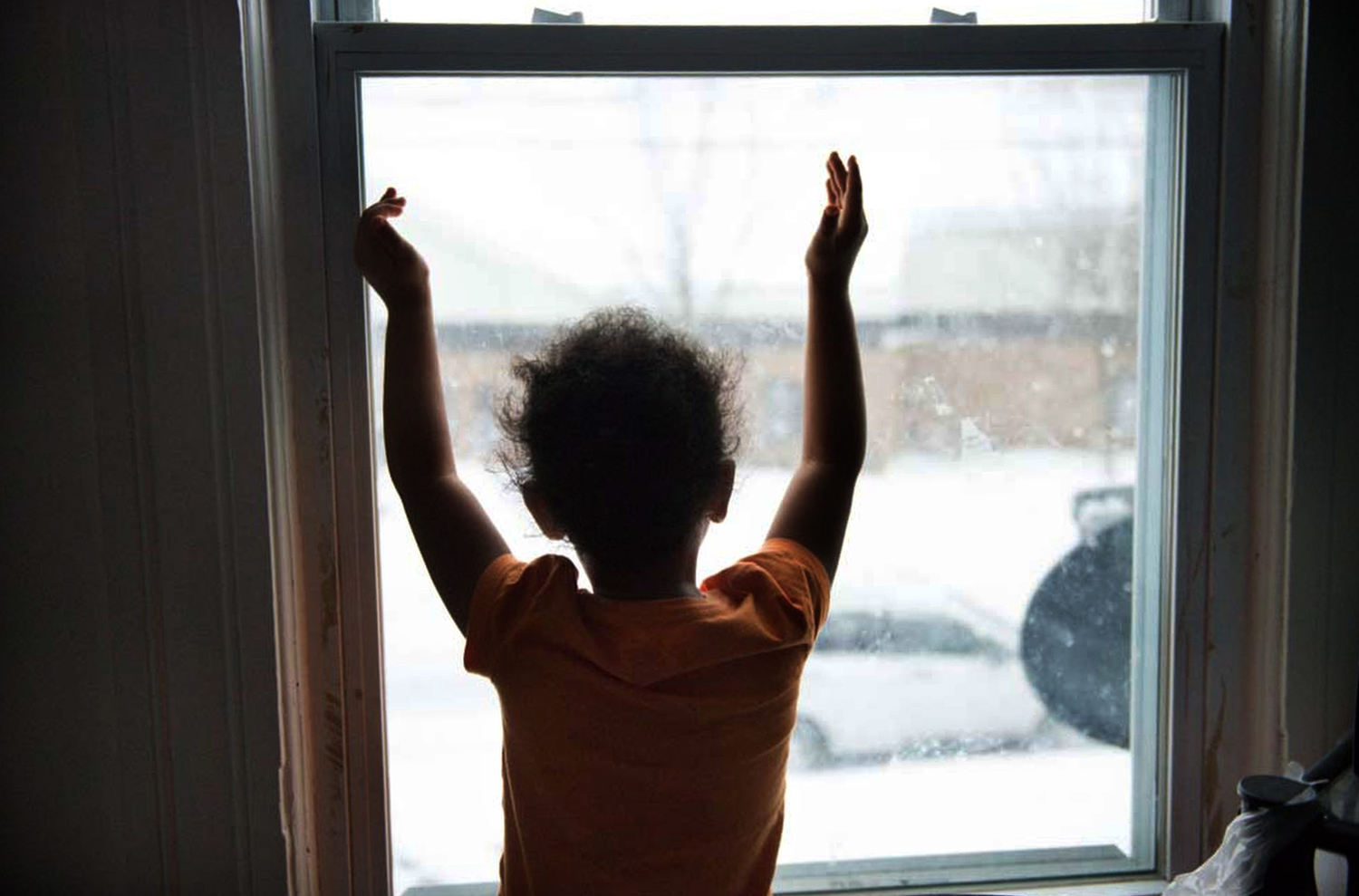 Lydianyz Huertas, 5, daughter of Lydia Huertas, watches snow fall from her bedroom window in Syracuse.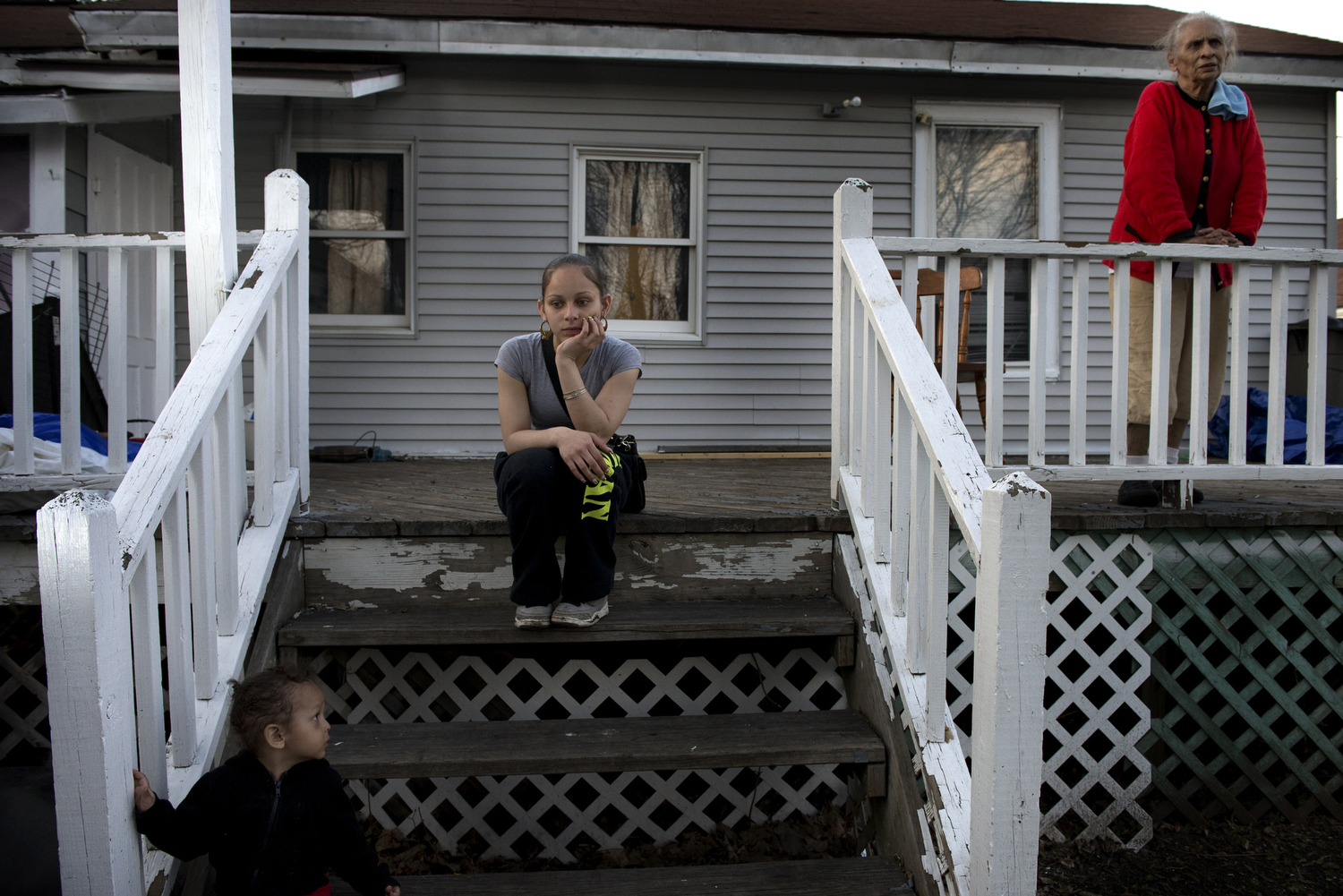 Sarai Huertas sits for a portrait on the back steps of her mother's house while her grandmother, Francisca Navarro Roman, and her youngest son, Cheniel Huertas, look on. Huertas lives in a house with her children and the biological father of Cheniel, but visits her mother's house often. Her mother and grandmother often take her kids on the weekends and on busy weeknights when Huertas has to work. "I feel like my life is different but in a good way. Cause now kids my age like they will be worried about working, school and partying like whenever they've got time. I wake up every day thinking about my kids and spending time with my kids."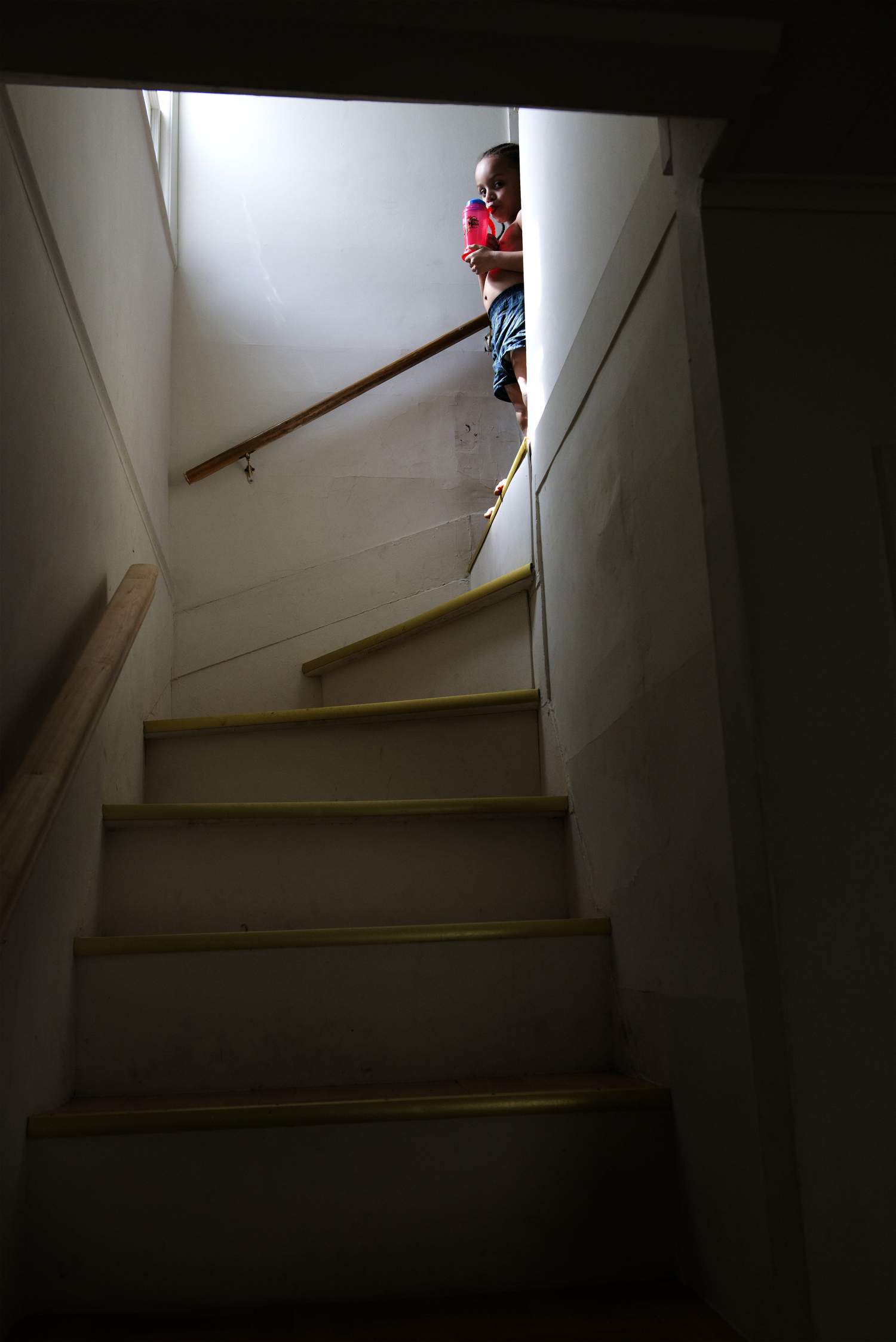 Jesiel Huertas, 4, waits at the top of the stairs for his mom to help him get dressed for school.